---
Hotel Halbert
Hotel Halbert is located on one of the most beautiful streets in Groningen, right in the historic centre. The hotel rooms are furnished with extra long beds and free WiFi is available throughout the property.
As soon as you enter the Oude Boteringestraat in Groningen, you will experience the rich history of the city. Here you can admire the oldest and best preserved pieces of the historic city. This street tells stories from the past. So is the story of Professor Tjalling Joostes Halbertsma. It was this professor Halbertsma who fell for a characteristic building whose facade is decorated with wooden spandrels with floral motifs. A facade that changes color with every season, making the street seem to be in constant motion. So it is not surprising that Tjalling Halbertsma chose exactly this building to establish his family. Here he would leave an indelible impression with his adventures that can still be felt today.
Attributes
Location
In the centre

Yes

In/near urban area

Yes

Unusual building

Yes

Distance to train station:

1.3 km

Distance from airport:

15 km
Accommodation
Type of building:

Historic building

Type of accommodation:

Hotel
Facilities (General)
Restaurant (for guests)

Yes

Hotel and catering facilities

Yes

Smoking:

Corner for smokers

Wardrobe:

Unmanned cloakroom
Facilities (Accommodation)
Lift

Yes

Individual overnight accommodation too:

Yes

Suites

Yes

Terrace

Yes

Garden

Yes

Safes available

Yes

Ground-floor rooms

Yes

Single-floor accommodation

Yes
Facilities (Hotel)
Minibar in room

Yes

24-hour reception:

Yes

Luggage storage

Yes

No-smoking rooms

Yes
Transport
Notes parking:

.
If you stay our hotel, you can reserve a parking space in Q-park Ossenmarkt at a reduced rate.

Accessible to wheelchair users:

No

Accessible by bike:

Yes

Accessible by car:

Yes

Own car park:

No

Accessible by public transport:

Yes
TV, audio, video & Internet
Internet connection:

WiFi
Pets
Capacity
Reviews
Read the experiences of other visitors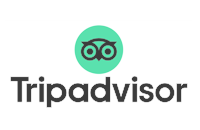 View the reviews of previous guests at this location.
View all reviews on tripadvisor